Can I change my web store shop link?
When you sign up you will have a default shop link for your web store. You can edit your web store link once.

To can change your shop link in your Online Store Settings: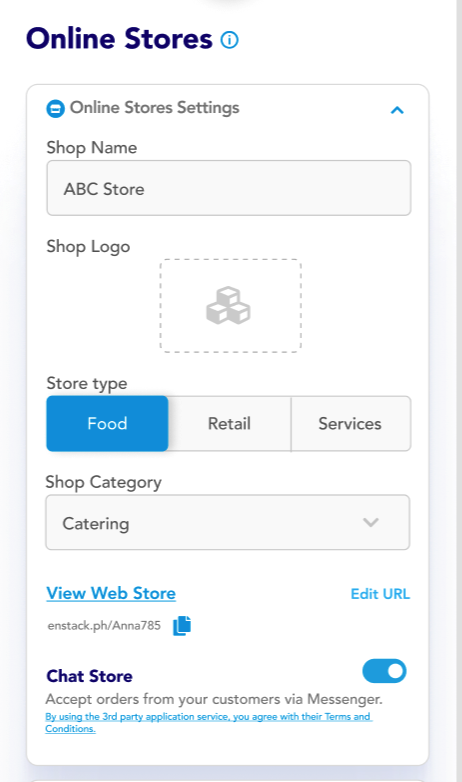 1. Tap Edit URL

2. Tap Proceed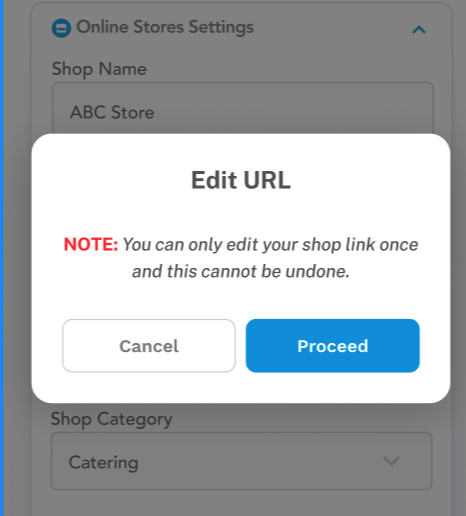 3. Type your new link (you cannot remove enstack.ph in the link).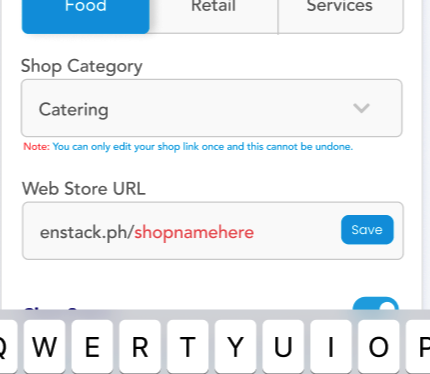 4. Tap Save to update your link. Your old and new shop link will both be accessible.


Only alphanumeric characters are accepted. Spaces and symbols are not accepted.