Can I shoulder the transaction fees of my customers?
Enstack integrated orders typically include a transaction fee when using non-cash payment methods.
As a merchant, you may choose to shoulder applicable transaction fees on behalf of your customers.

When you shoulder transaction fees, these fees are deducted from your Sale entries in your Wallet, and remittances to your bank account will already be net of shouldered fees.
To shoulder transaction fees for your buyers, follow these steps: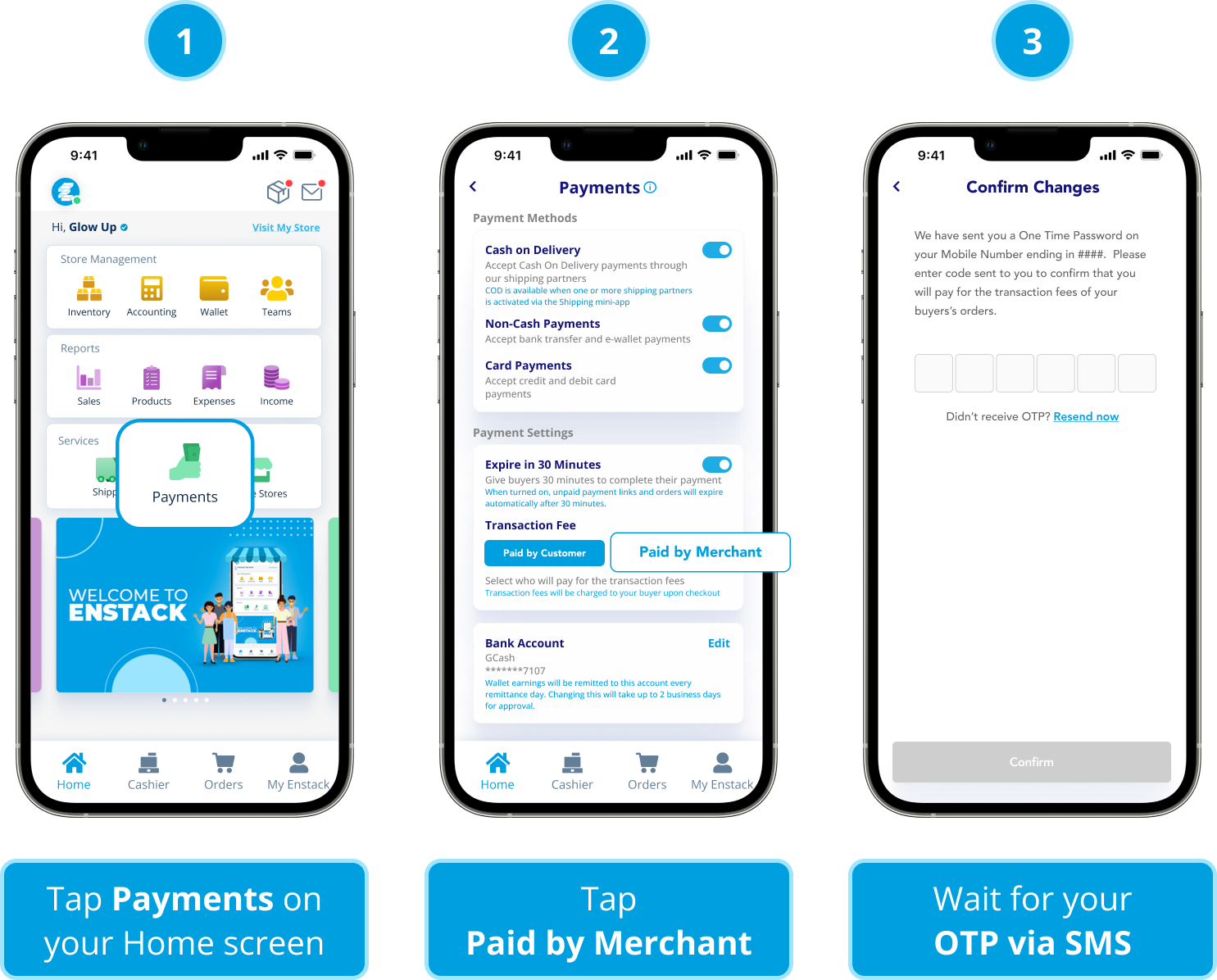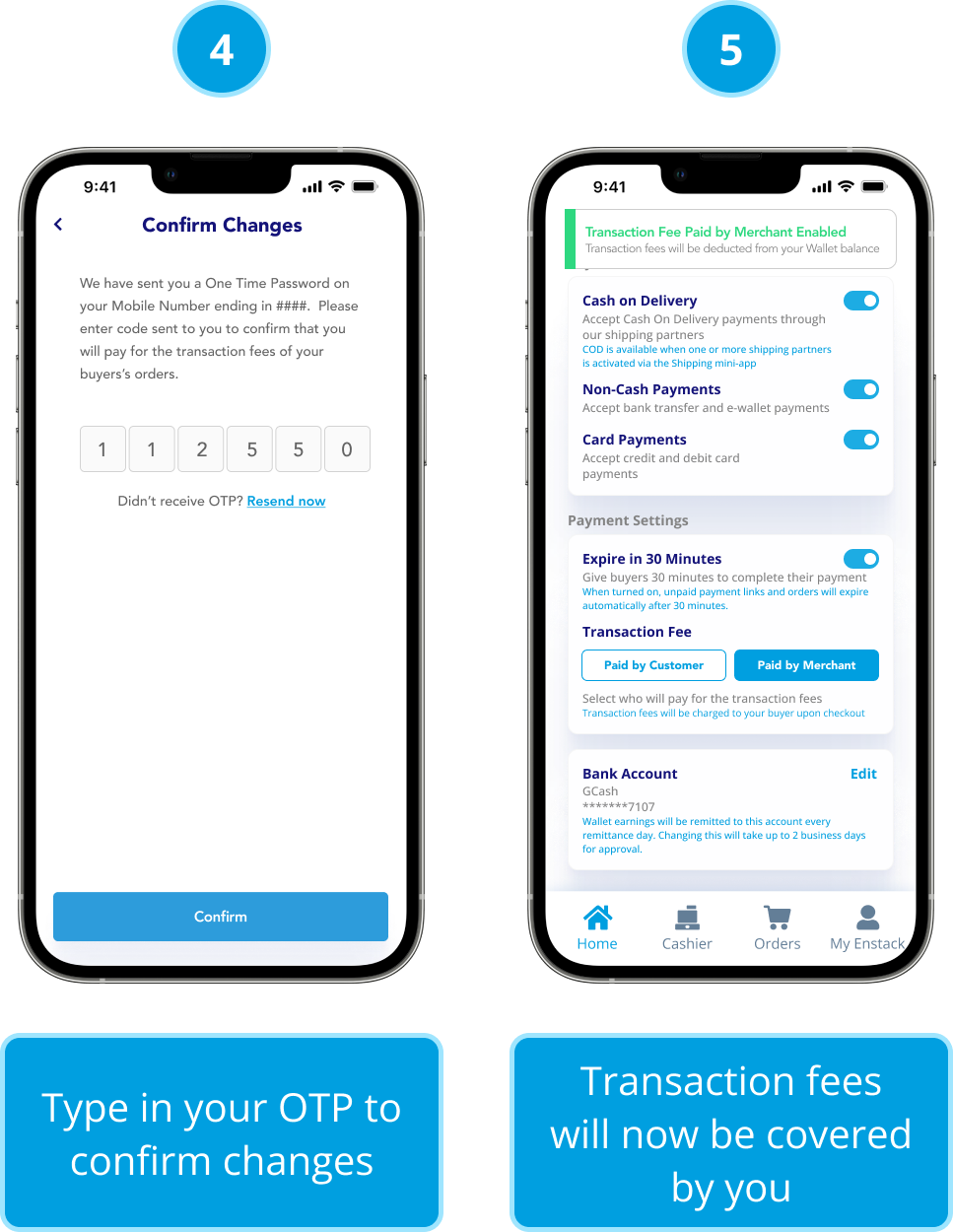 Consider the applicable transaction fees for orders and make sure your revenue can make up for them. Transaction fees reach up to 3% depending on the payment method, see applicable rates
here
.
Related Articles

How are transaction fees calculated?

Transaction fee is a fee that covers non-cod payment transactions. Transaction fee is calculated after Shipping Fee and Discounts. As of June 20, 2023 the following charges apply: Payment Method Transaction Fee GCash 3% + 12% VAT GrabPay 3% + 12% VAT ...

How can I apply to offer credit/debit card payments for my customers?

To start offering credit/debit cards as a payment option for your buyers, you need to first apply and agree to its terms and conditions. To do so, follow the steps below: Once approved, you can turn Credit Card payments on to offer the payment method ...

How can I extend the expiry time of my payment links?

Enstack cashless payment links expire in thirty (30) minutes by default, but can be changed to never expire. To do so, tap Payments from your home page and turn off the toggle next to Expire in 30 minutes. When switched on, customers will have ...

What happens when my customer's invoice expires?

If you have your invoices set to expire in 30 minutes, customers will have exactly 30 minutes to complete their non-cash payment. If the customer is unable to complete their payment within 30 minutes, the invoice link and related order will be ...