How can I set my online store's operating hours and days?
You can set your online's store operating hours and days in your Enstack webstore.
To set:

Tap Online Store on the homepage and tap Business hours

Toggle on the days that you are open

Set opening and closing hours

Leave other days blank if you are closed

Tap Save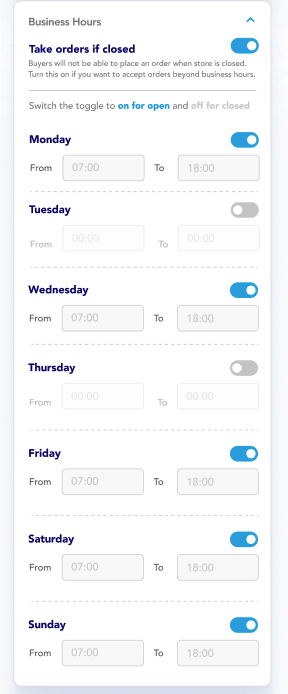 If you toggle on Take Orders if Closed, your online store will be open for checkout beyond your operating hours.