How can I apply to offer credit/debit card payments for my customers?
To start offering credit/debit cards as a payment option for your buyers, you need to first apply and agree to its terms and conditions. To do so, follow the steps below: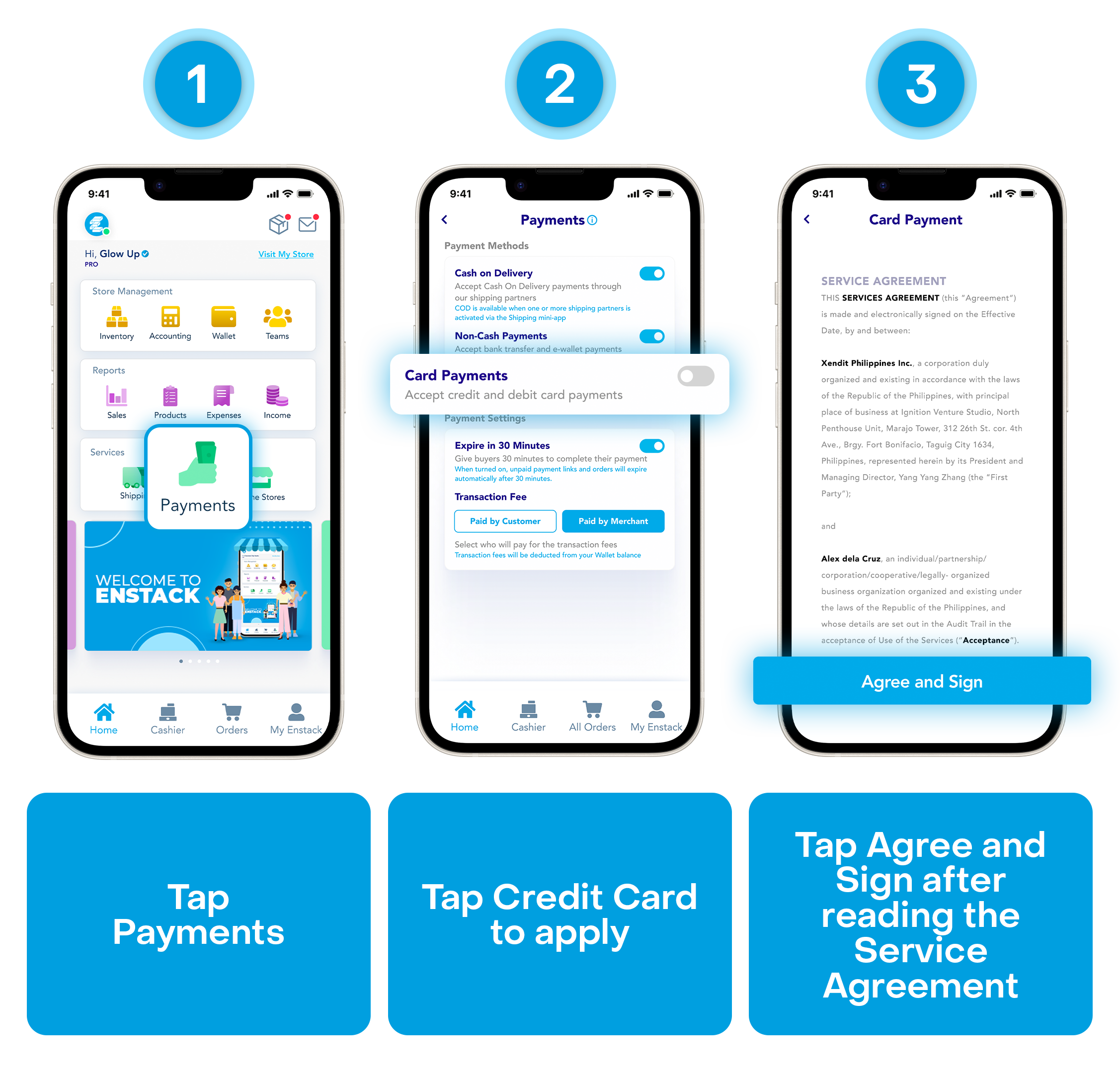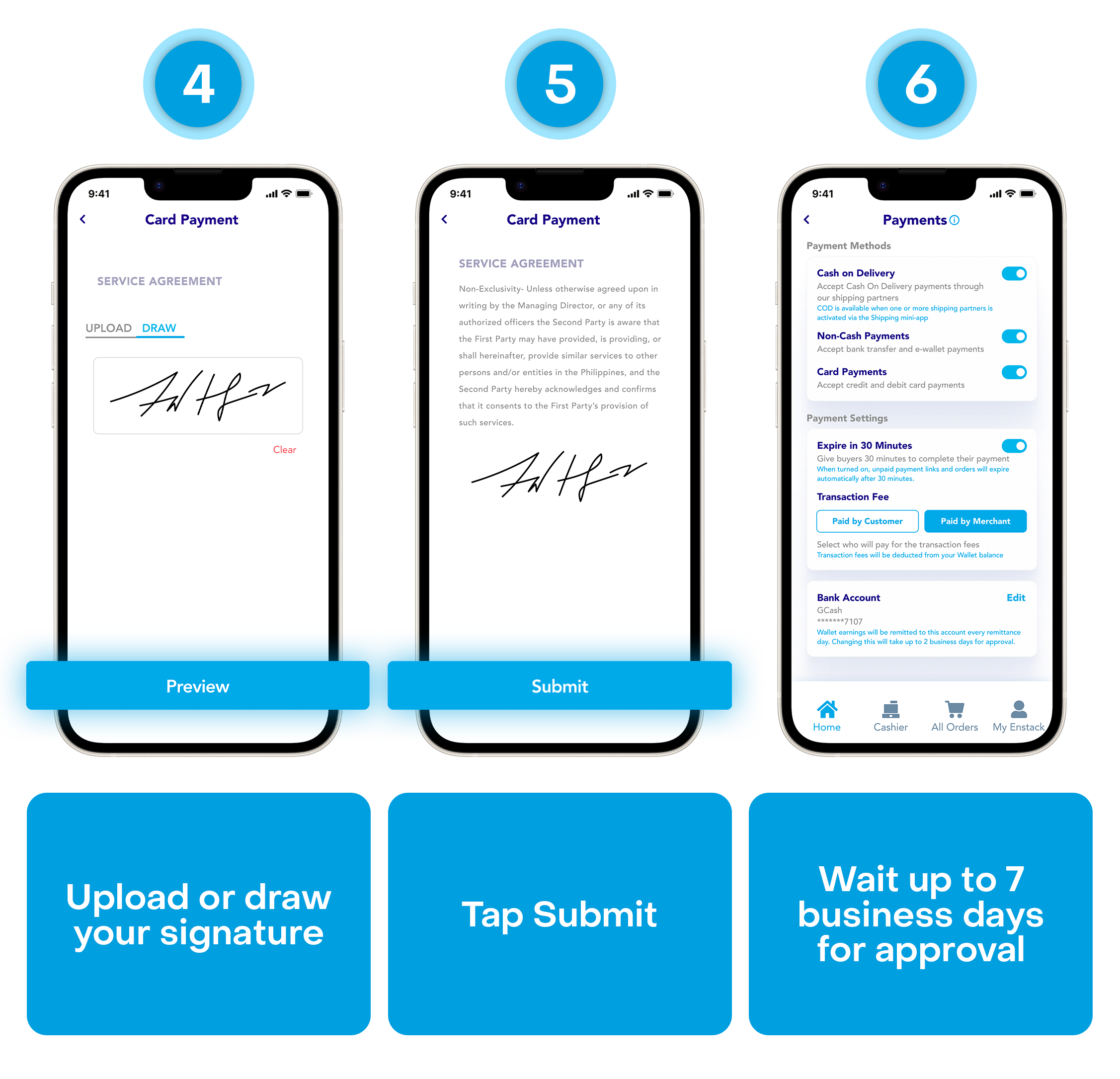 Once approved, you can turn Credit Card payments on to offer the payment method to your customers.