How do I change my password?
To reset your password, follow these steps: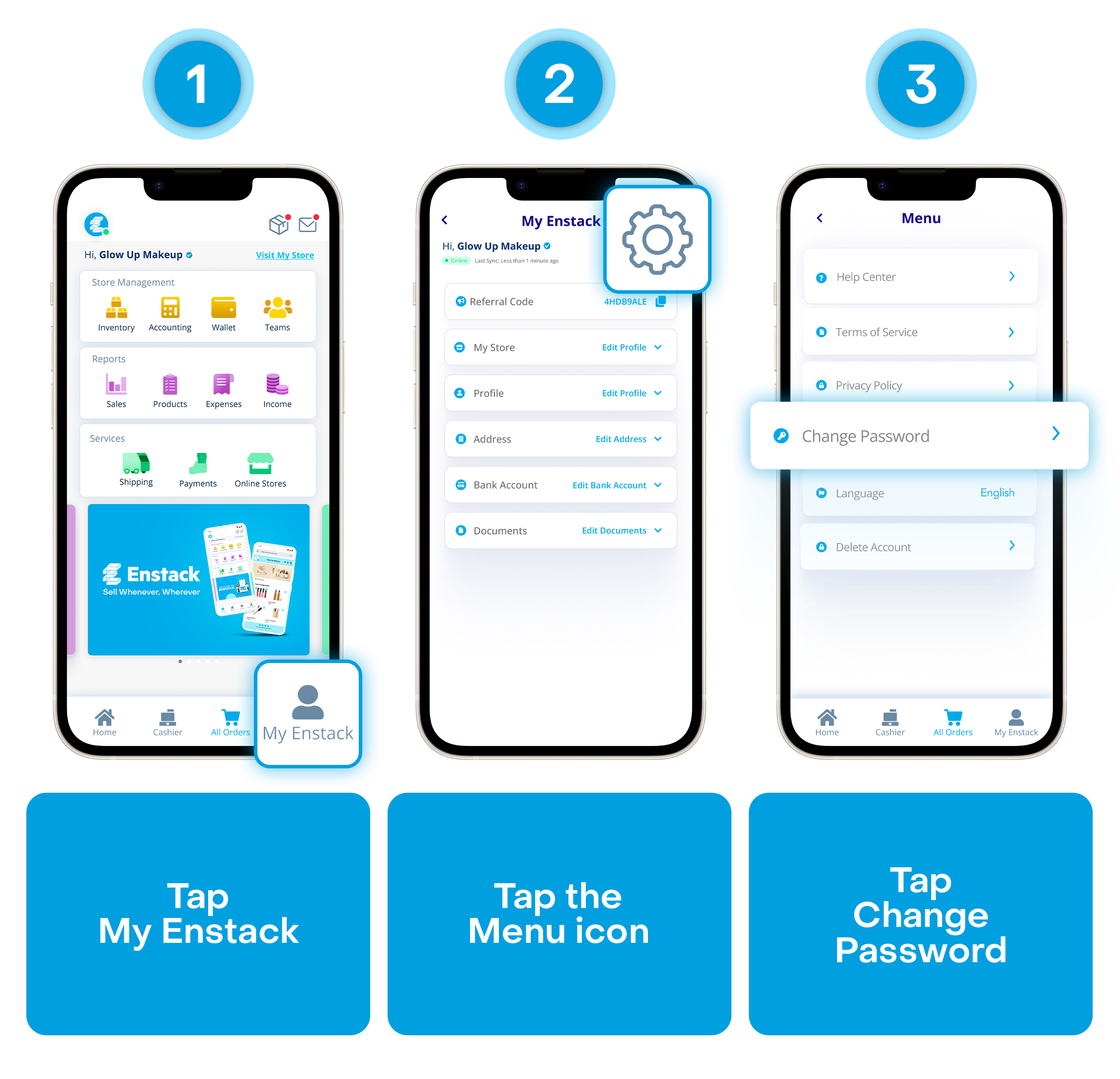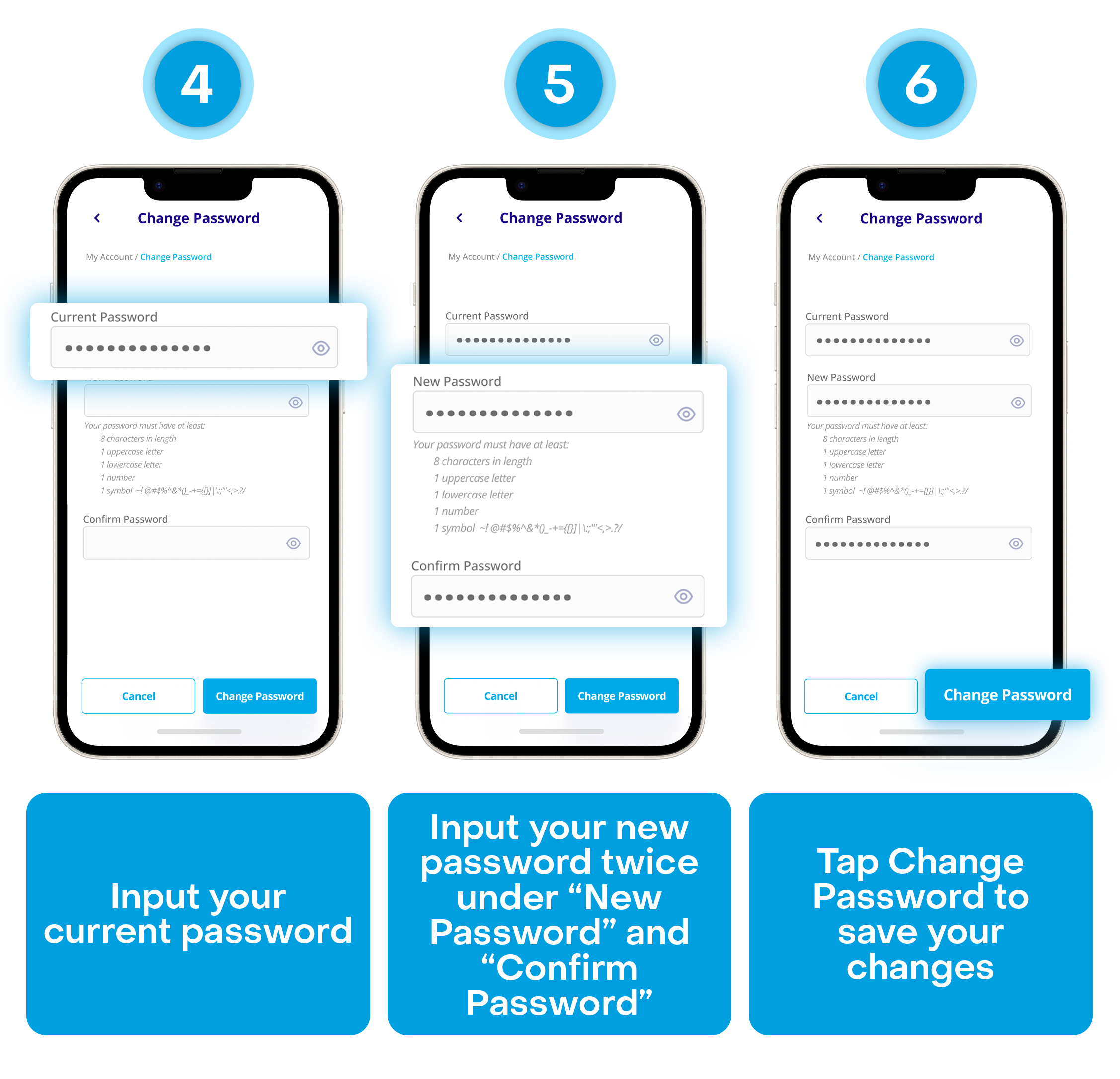 When choosing a new password, make sure that it follows these conditions:

contains at least eight(8) characters

at least one(1) uppercase letter

at least one(1) lowercase letter

at least one(1) number, and

at least one(1) symbol

Related Articles

How do I log into my account?

To log into your Enstack account, simply: - Open the Enstack app - Enter your registered mobile number and password - Tap Log In

How can I receive my mobile OTP when signing up?

Upon signup, you can receive OTPs for your mobile number via SMS and Viber and this code will be valid for five (5) minutes. If you haven't received the OTP message after a while, tap Resend so another code will be generated and sent to you through ...

Signing Up

Download the Enstack app from either: Google Play https://bit.ly/3mgGyAm App Store: https://apple.co/315O3SK 1. Open your Enstack app and tap "Sign up". 2. Fill out all the fields on the form. 3. If you have a referral code, add your referral code. ...

What do I do if it says my pickup address is unserviceable

Enstack checks your address' serviceability based on your address coordinates and zip code. Please ensure that your address details are complete and accurate by 1. tapping Shipping > Edit Address 2. Double checking your address details, including ...