How do I change my password?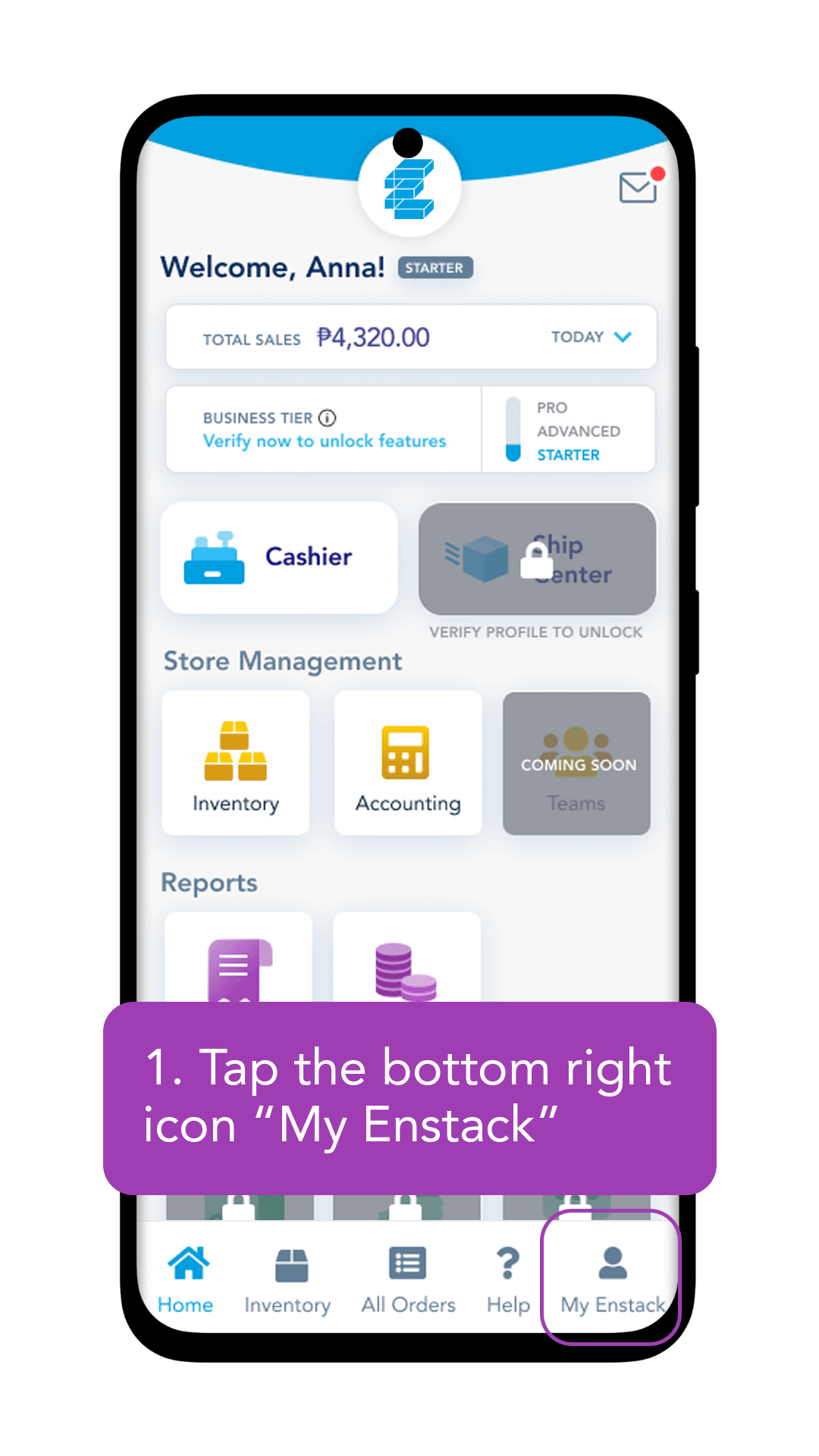 To reset your password, follow these steps:
In Home, click My Enstack at the lower right corner
Click my Profile

tap the "Change Password"

Input your current password

Input your new password

Input again your new password to confirm

Click "Change Password" to save.
Related Articles

How can I receive my mobile OTP when signing up?

Upon signup, you can receive OTPs for your mobile number via SMS and Viber and this code will be valid for five minutes. If you haven't received the OTP message after a while, tap Resend so another code will be generated and sent to you through SMS ...

Signing Up

Download the Enstack app from either: Google Play https://bit.ly/3mgGyAm App Store: https://apple.co/315O3SK 1. Open your Enstack app and tap "Sign up". 2. Fill out all the fields on the form. 3. If you have a referral code, add your referral code. ...

How do I get verified on Enstack?

Once you sign up with Enstack your first tier is , and you will be able to enjoy our Cashier, Inventory Management, Accounting, Reporting feature. In order to unlock more features in Enstack, your account must be verified. Once your account is ...

How will I know if my Pro application is approved?

To see if your Non-COD payment is approved: Your tier status in the homepage is changed to Pro Under Payments, Non-COD Payment is activated Once approved, you will receive a push notification saying that your non-COD payment channels are activated.