How do I see the different products available in my store?
Tap on Inventory on the menu to see your full list of products.
On your inventory screen, you will be able to see all of your products and some basic information about them, including:

1. Product Name

2. Price (including discount, if any)

3. Available quantity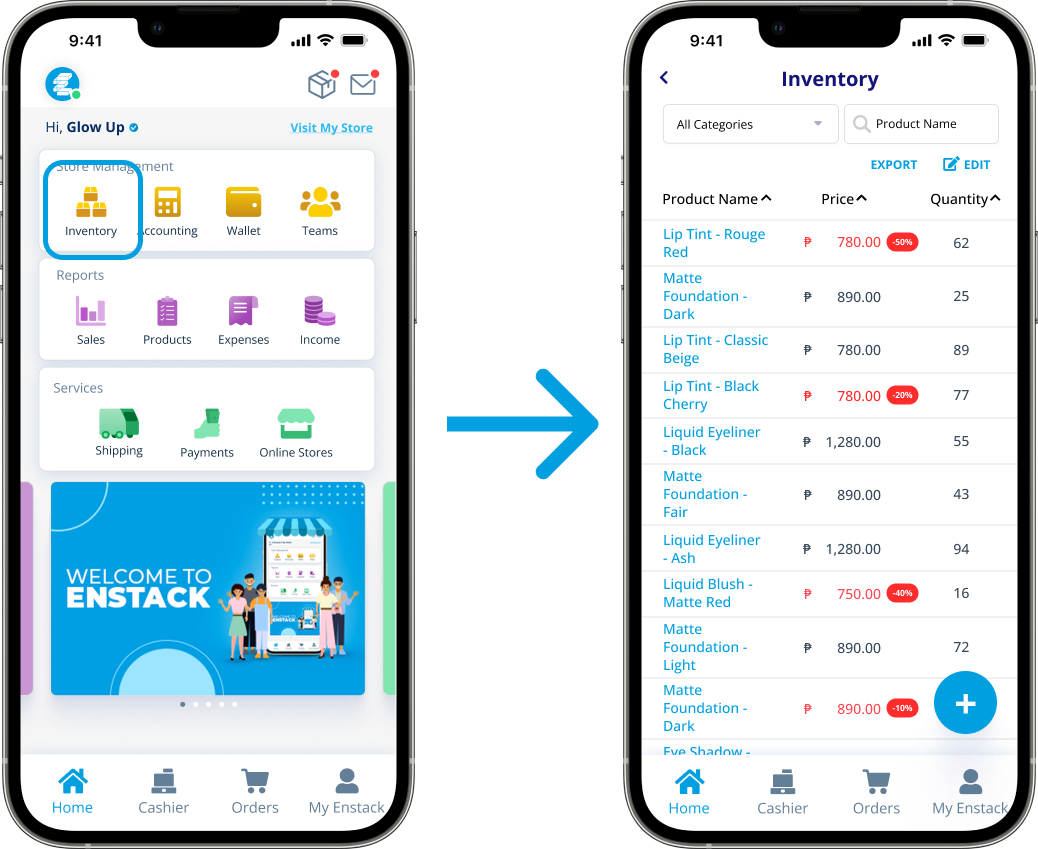 Related Articles

What are Product Variations?

Product Variations are products that fall under a parent product or a main product. They differ only in some qualities - examples are: size and color for clothes (XS, S, M, L, etc. and blue, red, brown, printed, etc). Model or specifications for tech ...

How do I add a new product?

To add a new product to your Enstack shop, follow these steps: Product Name* - The name of your product Product Description - Provide information or a description of your product Product Images - Upload up to5 images of your product Category *- ...

Can I have discounts automatically applied to my products?

You may apply discounts to specific products by editing the details of the product and putting a sale price on them. Discounts are automatically applied when adding products that are on sale to their cart, and products on sale are displayed ...

How do I update the inventory of my product?

Keep your inventory updated and in-stock to avoid any missed sales On the homepage, tap Inventory Tap Edit in the upper right You can now update your product inventory and price Tap Save Your changes will be saved If you are not seeing this screen, ...

List of Prohibited and Restricted Items

Enstack merchants must observe Philippine government policies and regulations, as well as Enstack policies. Any sellers proven to have violated the mentioned regulations and or statements may result in the removal of the concerned listing/s in the ...