Getting Verified — Benefits
Getting verified on Enstack is as simple as submitting a few details and documents.

In doing so, you gain access to Enstack's most exciting features.

The features that can be accessed in each tier are listed below: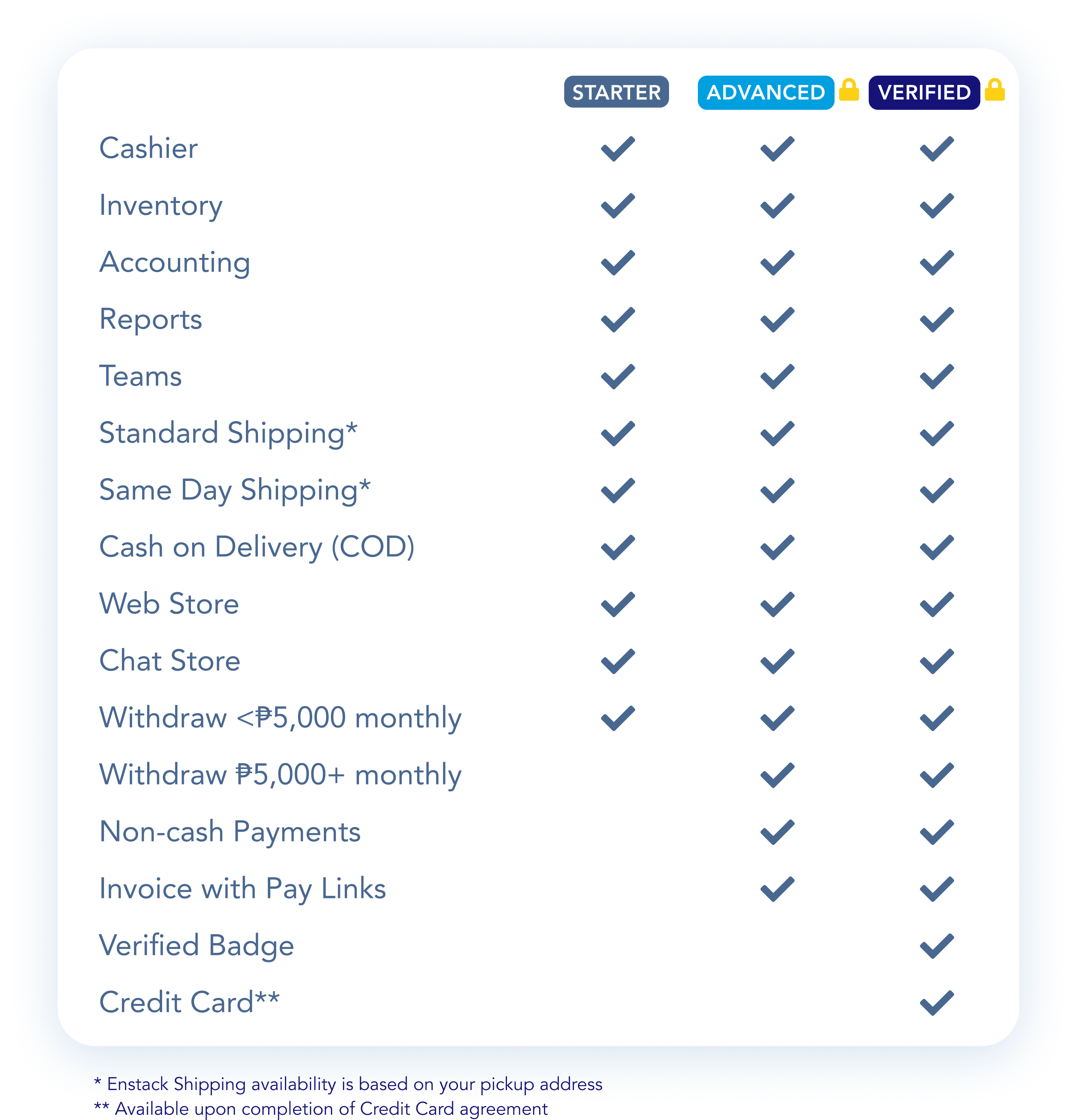 Getting Verified — Requirements
To be able to successfully upgrade/verify your account, you must be able to submit the following details: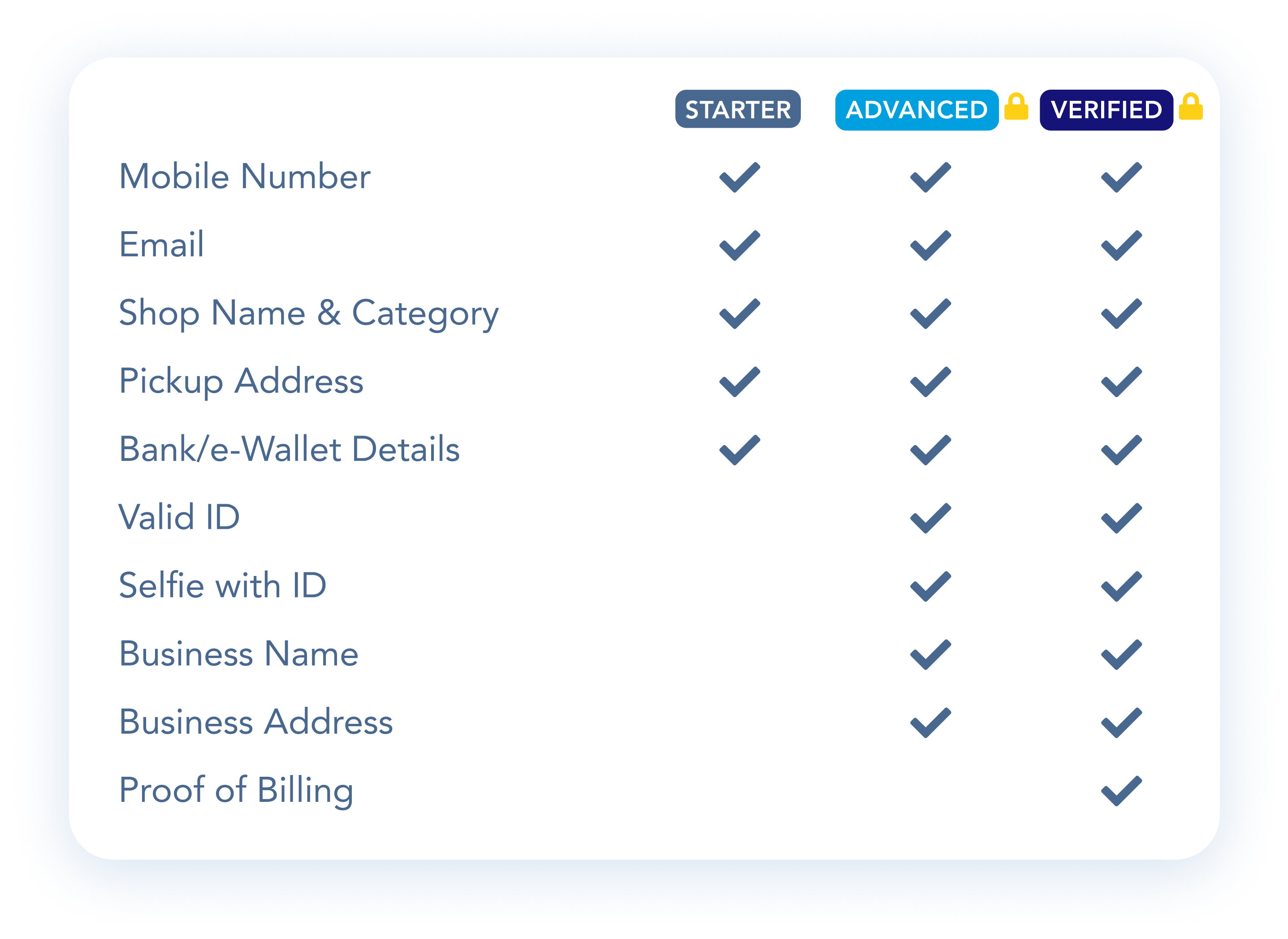 Getting Verified — Process

To start with your verification process, simply go to your Home page and tap the blue bubble below your name and follow the instructions from there.

After first signing up, there are 3 processes that you need to go through to become a fully Verified user:

I. Starting out. Unlocking your Web Store, Shipping, and COD

II. Becoming an Advanced user. Unlocking non-cash payments and higher withdrawal limits

III. Becoming a Verified user. Unlocking your Verified badge and Credit Card payments (coming soon)

I. Starting Out. Unlocking your Web Store, Shipping, and COD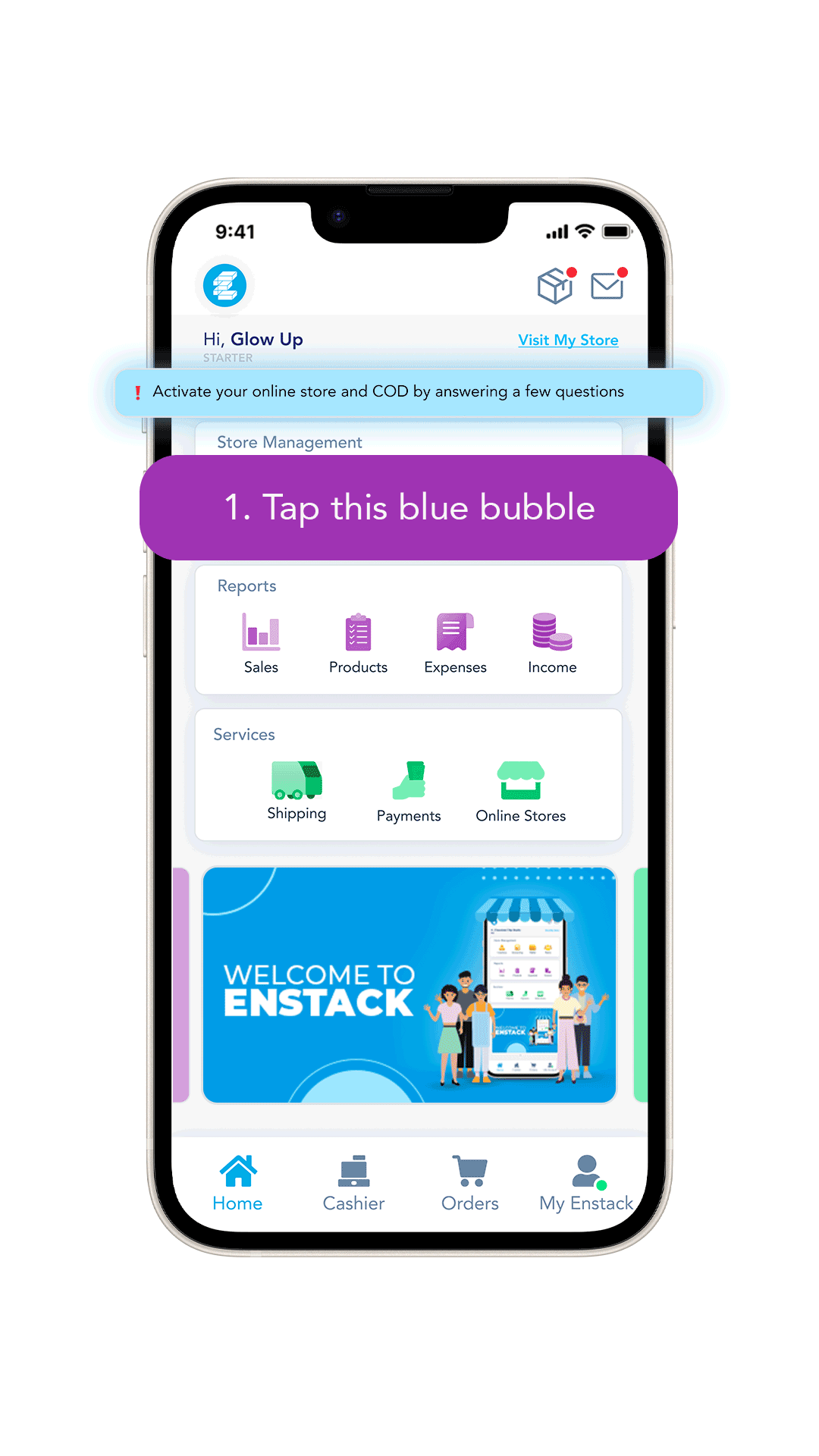 Unlocking your Web Store, Shipping, and COD
II. Becoming an Advanced user. Unlocking non-cash payments and higher withdrawal limits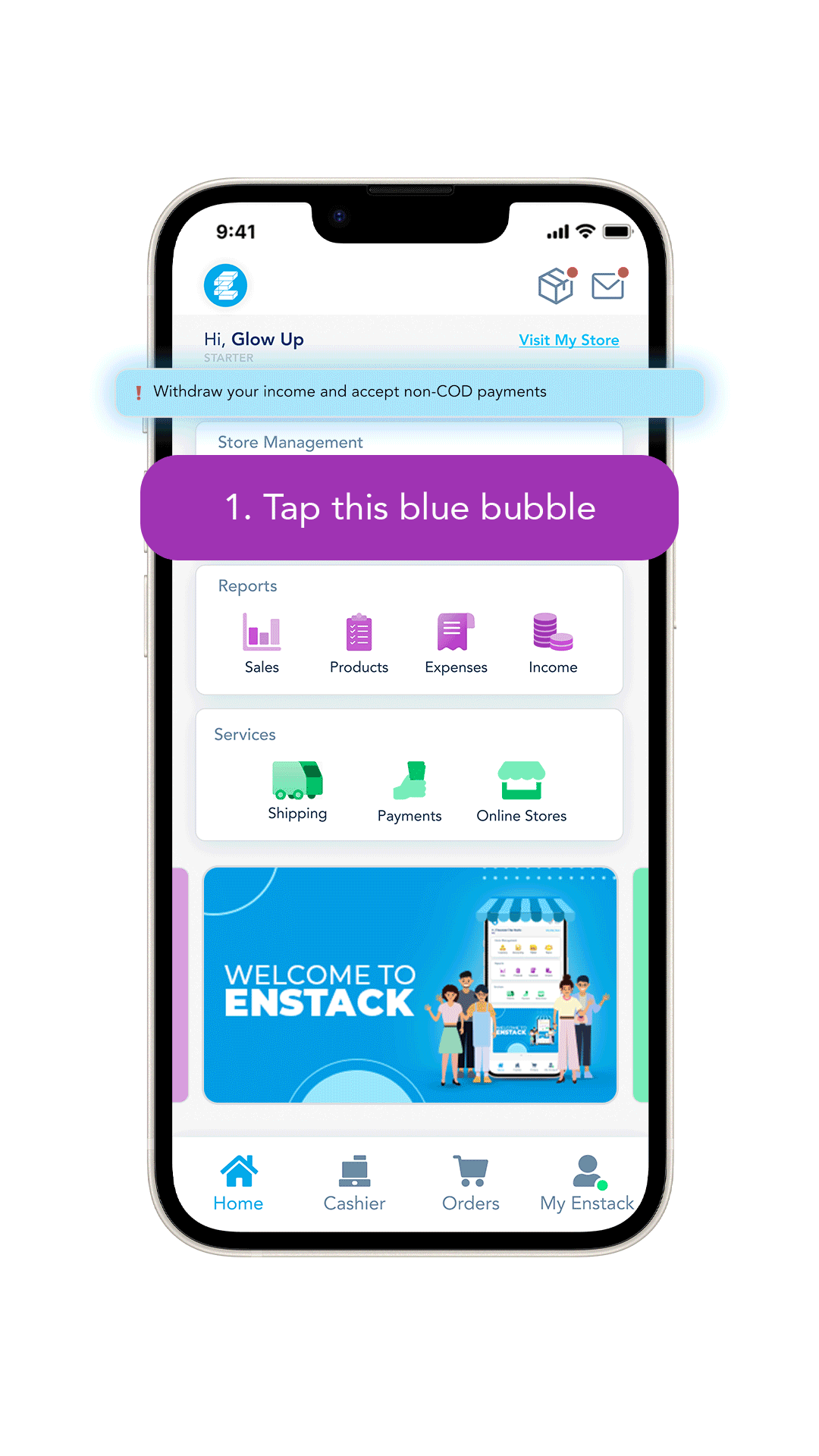 Becoming an Advanced user
Becoming a Verified user. Unlocking your Verified badge and Credit Card payments (coming soon)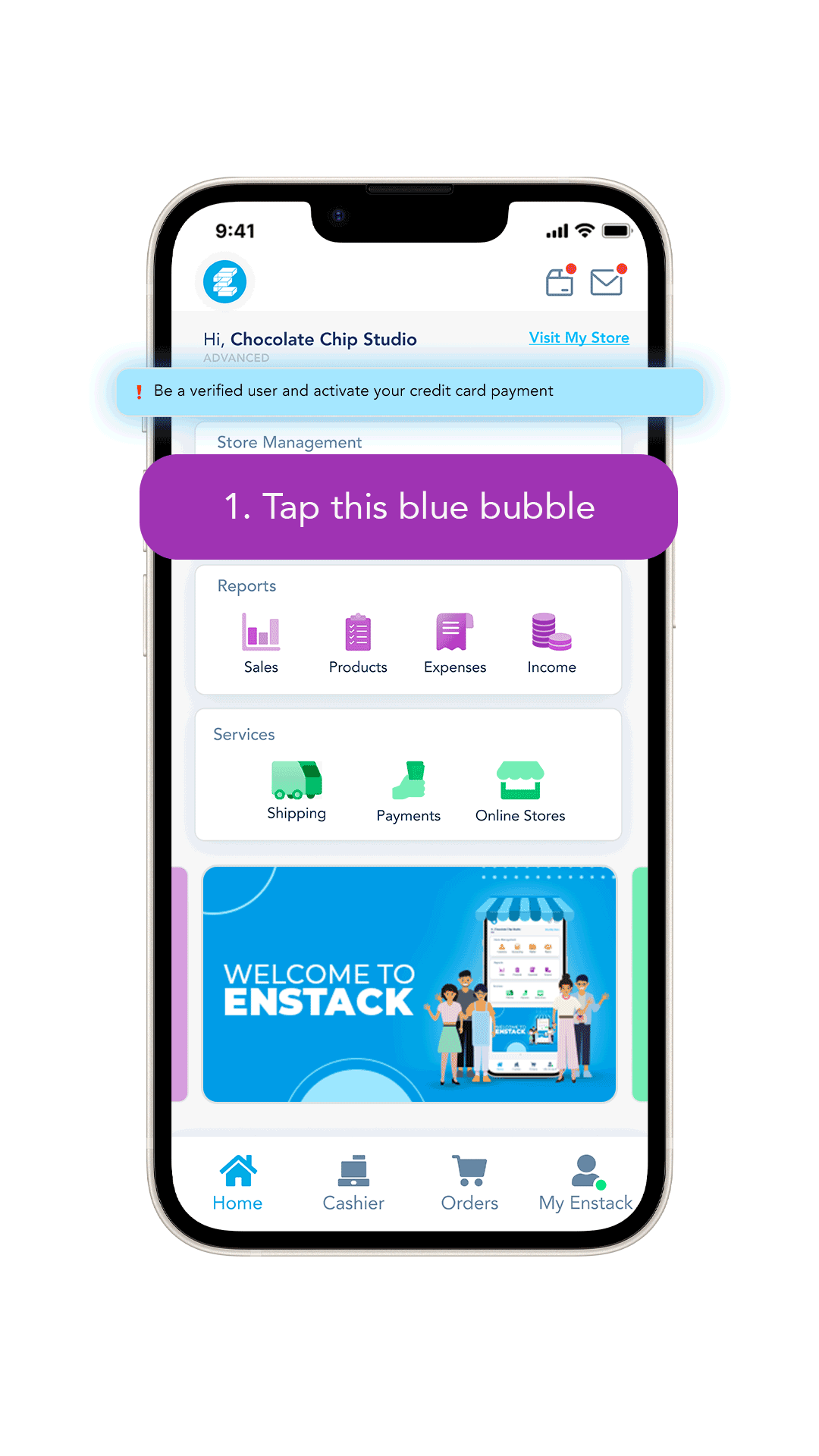 Becoming a Verified user