How to know if Shipping is enabled?
Easily know which Enstack Shipping options are available by tapping "Shipping" on your Enstack Home Page.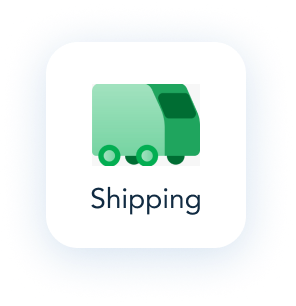 Under "Shipping", you will be able to see which shipping options are available to your pickup address and whether they are turned on or off.

To enable a shipping method, simply tap the toggle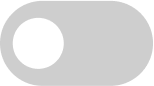 to turn it on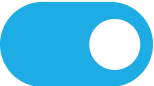 .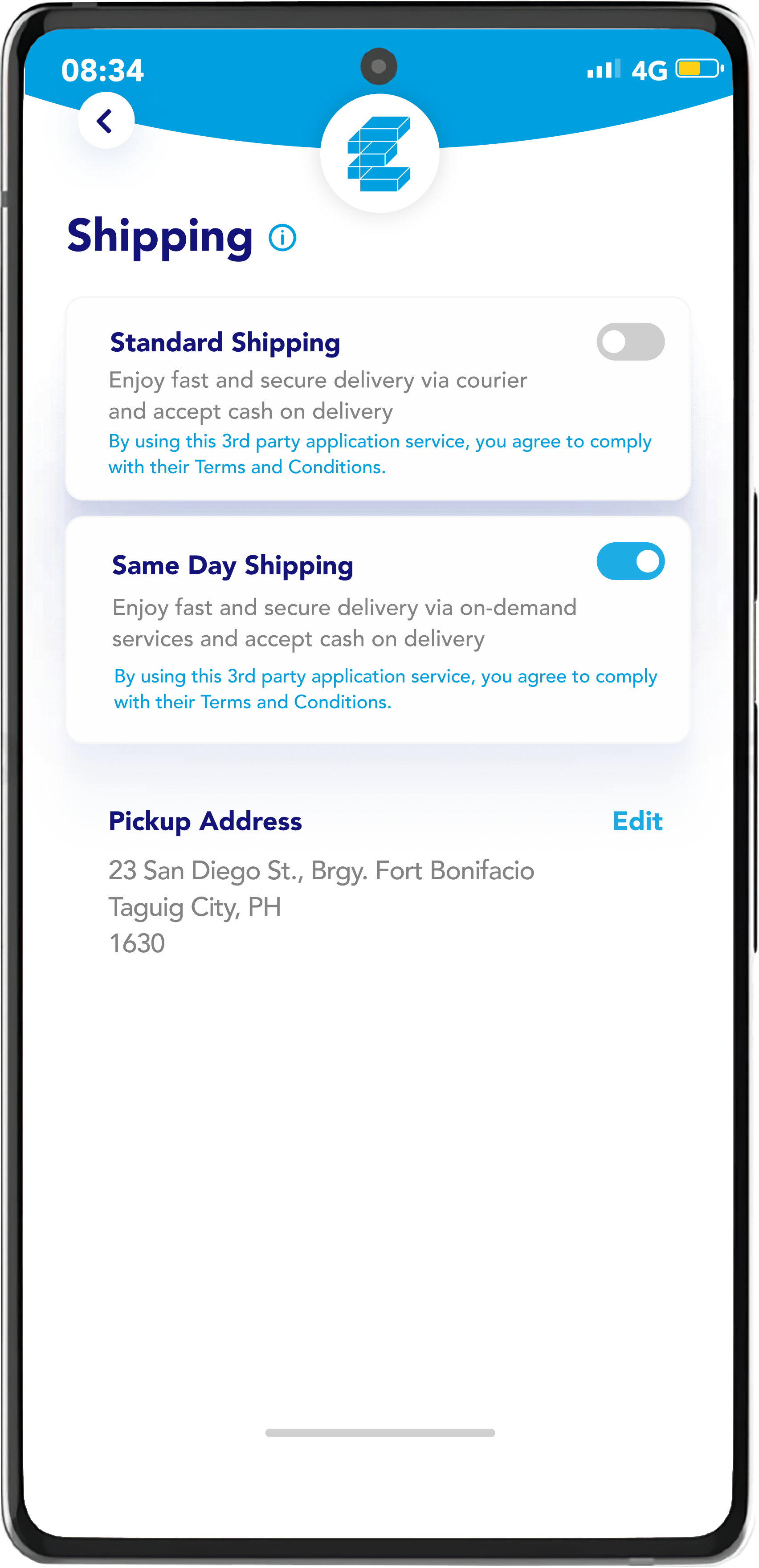 Related Articles

What can I do in Ship Center?

Your Ship Center allows you to manage all your orders using Integrated Shipping. To access your Ship Center, click on the box on the upper-right corner of your Home Page With your Ship Center, you can easily do the following: 1. Head to Cashier to ...

How can I request for pouches?

To request new or additional pouches, please contact us at hi@enstack.com with the following information: Subject: Request for Box/Pouch Registered Mobile No: Indicate if box/pouch or both: Size/s: No. of pieces: Pouches will only be delivered to ...

What are the shipping options available on Enstack?

1. Standard Shipping Ship your orders nationwide with Enstack's Standard Shipping. Enjoy next day pickup and nationwide delivery with Enstack's Standard Shipping 2. Same Day Shipping Leverage same day pickup and delivery within serviceable areas with ...

I want to cancel my pick-up request

We encourage our sellers to follow the requested pick-up schedule. You might be charged for the shipping cost for every failed pickup request. If in case you wish to cancel the scheduled pick-up, please advise us on or before 5:00 PM of the current ...