Your
Ship Center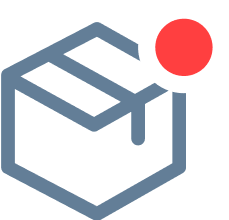 allows you to manage all your orders using Integrated Shipping.
To access your Ship Center, click on the box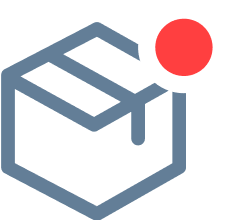 on the upper-right corner of your Home Page
With your Ship Center, you can easily do the following: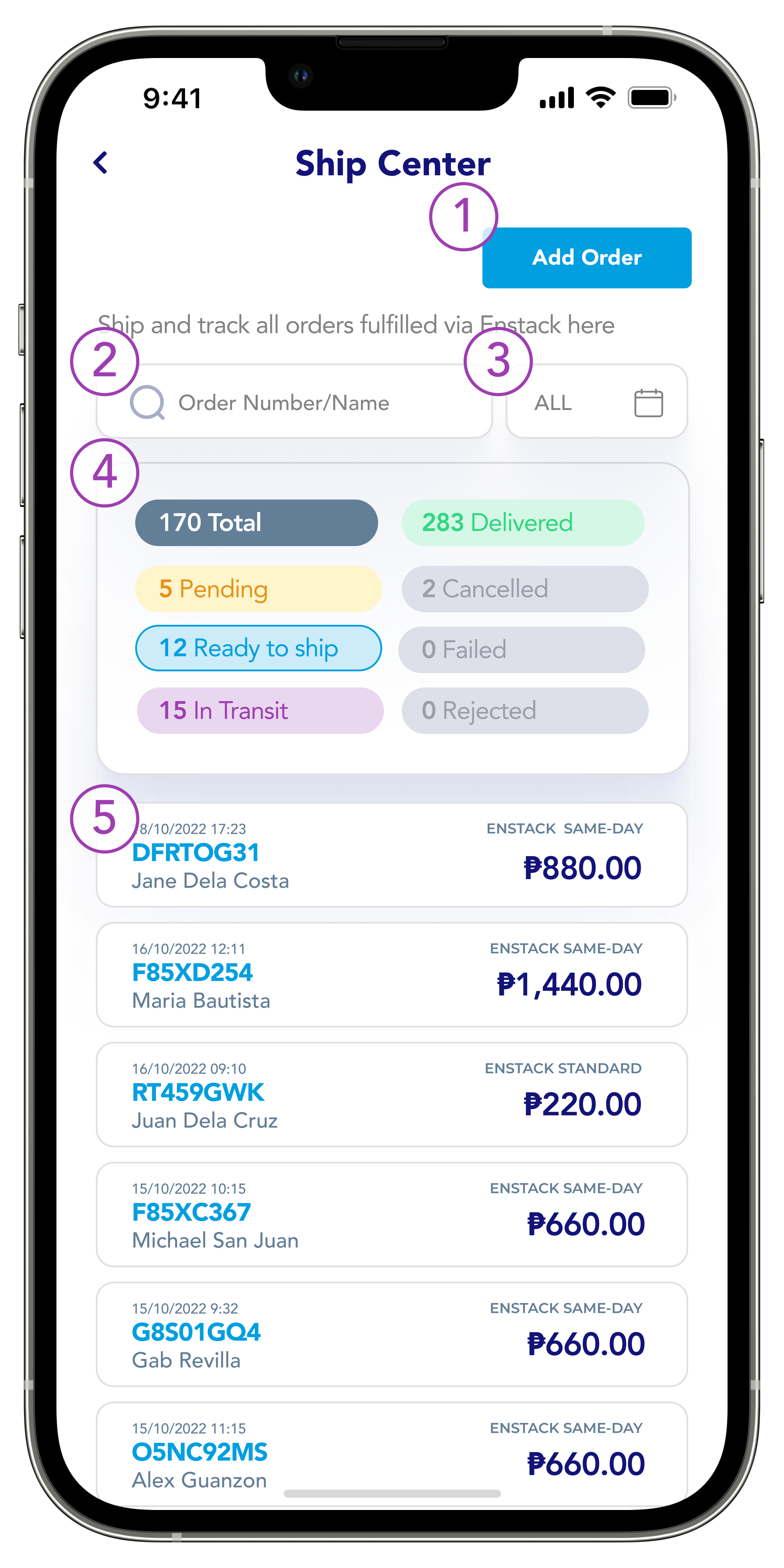 1. Head to Cashier to quickly add new orders

Tapping
Add Order
will bring you to the Cashier, where you can add new orders via
Product Search
or
Keypad
.
2. Search for specific orders or buyer names by typing it in

Type in the order number or customer's name to quickly access orders.

3. Filter your orders by date

Filter your orders based on your specific date range.

4. Filter your orders by status

Manage your orders better by filtering by status. With this feature, you can focus on what you need to do, like:

- packing all pending orders and booking them for delivery

- organizing your packages for the couriers to pick up

- keep track of your orders while in-transit

- appreciate how many packages you have successfully delivered with Enstack

5. Go to specific orders to see their details and to manage them

Tapping any of the orders will take you to the specific order from which you can book deliveries, share invoices, etc.