What happens when my customer's invoice expires?
If you have your invoices set to expire in 30 minutes, customers will have exactly 30 minutes to complete their non-cash payment.
If the customer is unable to complete their payment within 30 minutes, the invoice link and related order will be canceled and any products added will be returned to your inventory.
A new order will need to be created if they still want to proceed with their order.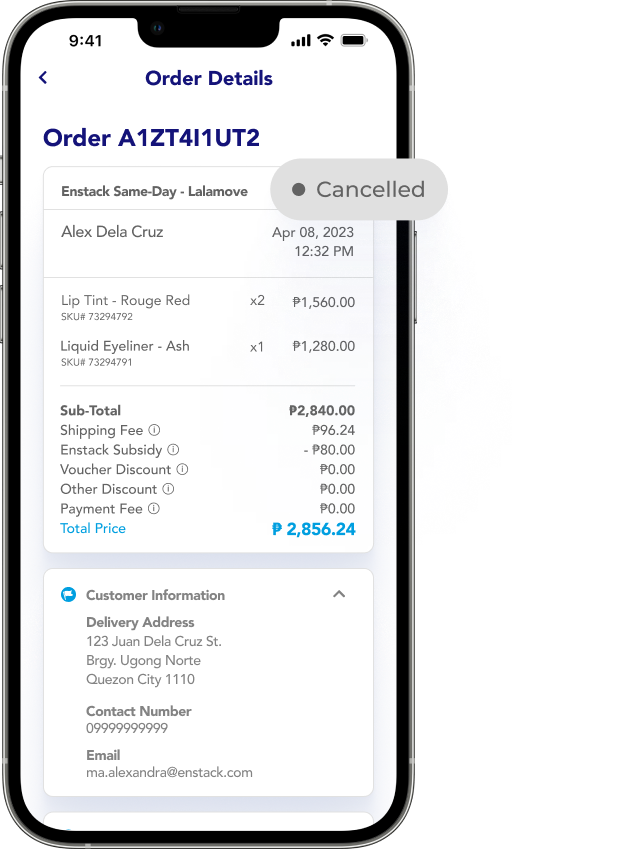 To disable payment link expiration, follow the instructions below:
1. In your Home button, tap Payments
2. Under Payment Settings, turn off the Expire in 30 Minutes by sliding left the toggle button
If you need help, send us an email at
hi@enstack.com
and we will be happy to assist you.
Related Articles

How can I extend the expiry time of my payment links?

Enstack cashless payment links expire in thirty (30) minutes by default, but can be changed to never expire. To do so, tap Payments from your home page and turn off the toggle next to Expire in 30 minutes. When switched on, customers will have ...

When will my payments be transferred to me?

Effective November 6, 2023 Enstack will transfer payments depending on their customer's payment options. Below is the list of Payout dates based on the Payment options: *For Credit / Debit Card transactions, please be advised that we will initiate ...

How can I apply to offer credit/debit card payments for my customers?

To start offering credit/debit cards as a payment option for your buyers, you need to first apply and agree to its terms and conditions. To do so, follow the steps below: Once approved, you can turn Credit Card payments on to offer the payment method ...

Can I shoulder the transaction fees of my customers?

Enstack integrated orders typically include a transaction fee when using non-cash payment methods. As a merchant, you may choose to shoulder applicable transaction fees on behalf of your customers. When you shoulder transaction fees, these fees are ...