Enstack's policies include the restriction of selling controlled, prohibited, and/or dangerous goods.

See our terms and conditions here
In line with this, Enstack regularly reviews the products listed on its app.
If your account has been flagged because of products deemed inappropriate for minors, your Web Store will ask visitors to confirm that they are 18 and over to be able to proceed to view and order from your store.
If your customer confirms that they are 18 and over, they just need to confirm that they are above 18 to proceed.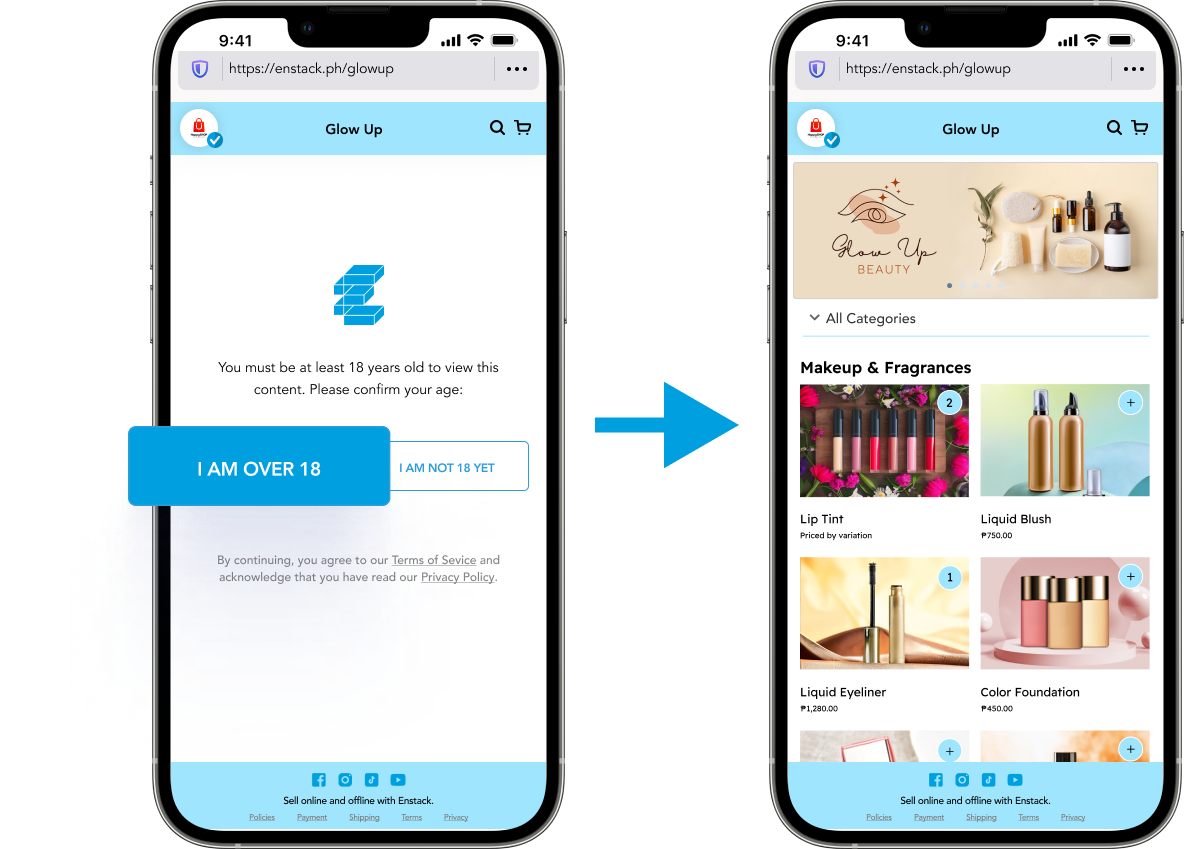 If they are under 18, they will be restricted access to your Web Store for fifteen (15) minutes and will not be allowed to proceed to view your products and order.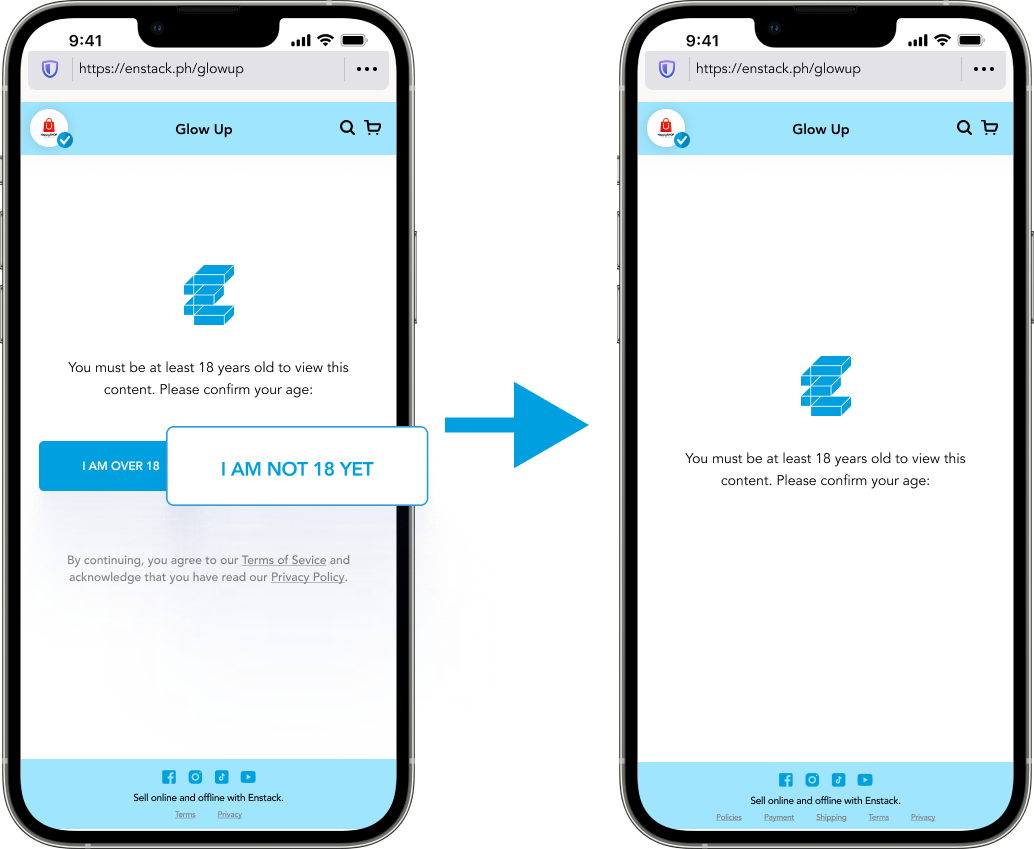 For any questions and concerns, you may email them to us at
hi@enstack.com
.