I want to pause receiving orders from my Online Stores for now. How can I turn off my Web Store and Chat Store?
If you want to go on vacation or pause taking orders, you can temporarily close your store by going on

"Vacation Mode".
To set your store into Vacation mode:
On the homepage tap Online Stores

Scroll down and toggle on Vacation Mode
Click Save
When you toggle on Vacation Mode, a vacation banner will appear in your shop until you turn it off.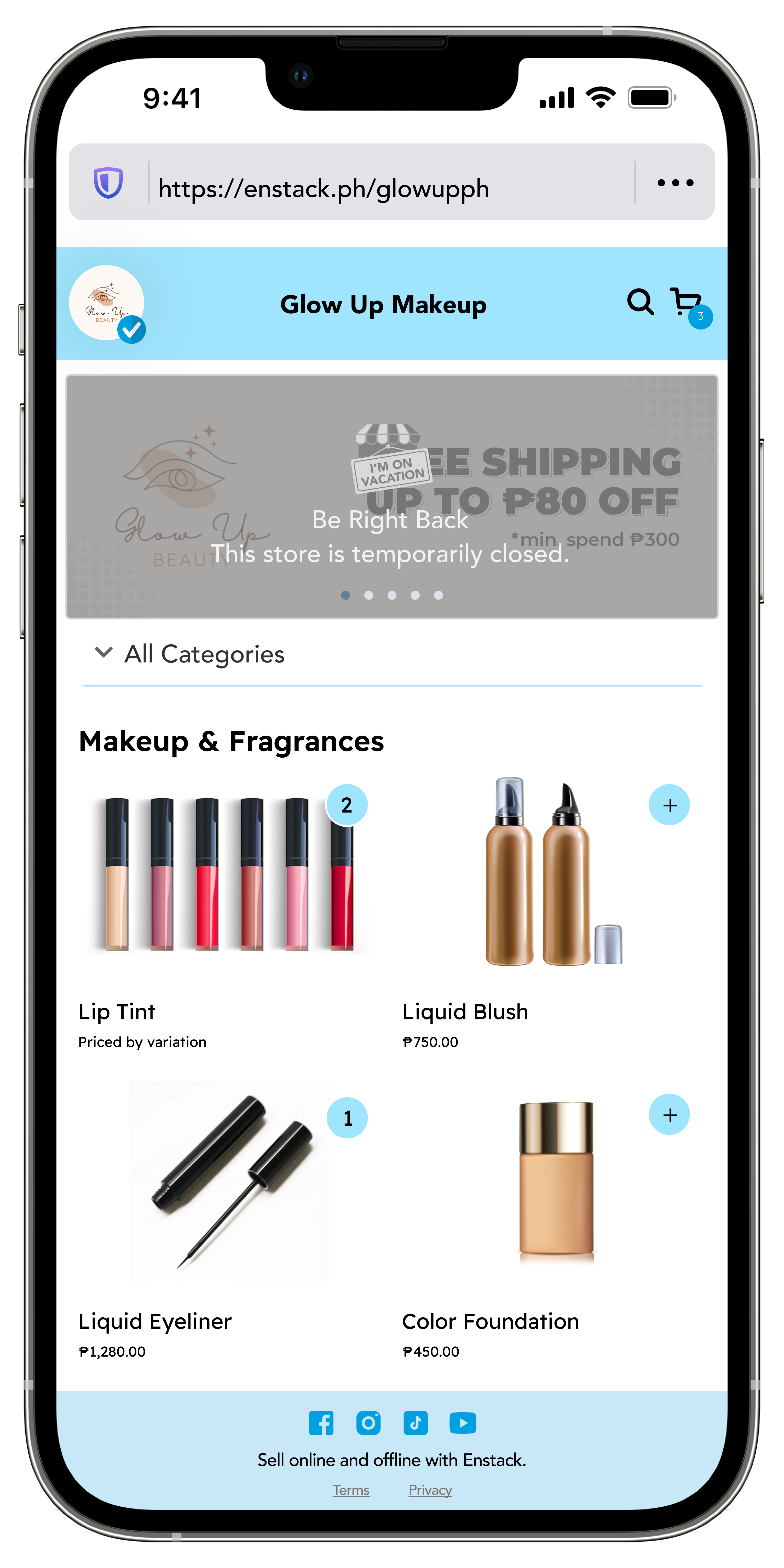 Related Articles

How can I set my online store's operating hours and days?

You can set your online's store operating hours and days in your Enstack webstore. To set: Tap Online Store on the homepage and tap Business hours Toggle on the days that you are open Set opening and closing hours Leave other days blank if you are ...

How can I change my shop details?

You can customize your shop details by tapping Online Stores from the Home Page You should be able to see several options to customize your shop to your liking.